Recently we shared an article about why we doTerra. Besides the amazing and unrivaled quality and purity of the essential oils, the company itself places integrity, fair wages, and equality, high on its list. So when you purchase a doTerra product, you are not paying a middle man, you are helping to serve and thank the country and the local workers and farmers of that country, who work hard to source these amazing essential oils for our use.
This week doTerra is offering one of its amazing specials that we can offer to you!
Join our team with a purchase of any doTerra Kit over $100.00 and you will receive:
1.$50 towards your next purchase 
Free Past Tense Blend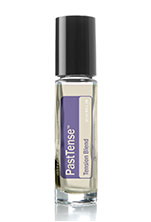 Tension Blend PastTense®, dōTERRA®'s proprietary blend for tension and the discomforts associated with headaches, provides calming comfort with the strength of CPTG® essential oils of wintergreen, lavender, peppermint, frankincense, cilantro, marjoram, roman chamomile, basil, and rosemary. Packaged for convenient application in a roll-on bottle. For aromatic and topical use.
2. For a purchase of $100.00, you will receive 25 points towards your next purchase!
3. For any doTerra essential oil over $400, like the super duper essential Natural Solutions Kit, you get all the above rewards, plus a free Deep Blue Roll-On for aches and pains! 
The Natural Solutions Kit, great for families, friends who want to share the kit, and those with holistic businesses, or who will choose to doTerra as their holistic business, contains:
Essential Oils:
5 mL bottles:
• Serenity
• DigestZen
• Purify
• Melaleuca
• Oregano
• AromaTouch
• Frankincense
• Breathe
• Balance
10 mL bottles:
• PastTense
• HD Clear
• Clary Calm
15 mL bottles:
• Citrus Bliss
• Lavender
• Lemon
• Peppermint
• Slim & Sassy
• Lemongrass
On Guard Collection:
• On Guard Protective Blend (15mL)
• On Guard Beadlets
• On Guard Toothpaste
• On Guard Hand Wash w/2 Dispensers
Other Products:
• Life Long Vitality
• TerraZyme
• HD Clear Foaming Face Wash
• Deep Blue Rub
• Fractionated Coconut Oil (4 oz)
• Sample Vials
• Aroma Lite Diffuser
• Wooden Box
• Wellness Advocate Introductory Packet*
• Enrollment
If you have any questions, please contact us!  Andie and I thank you for giving us the opportunity to share this great product with you!
Much love and gratitude,
Andie and Kimm, The iWonder Sisters